Baltimore Drain Cleaning & Sewer service
Clogged Drain Repair Plumbers Serving Baltimore & Harford Counties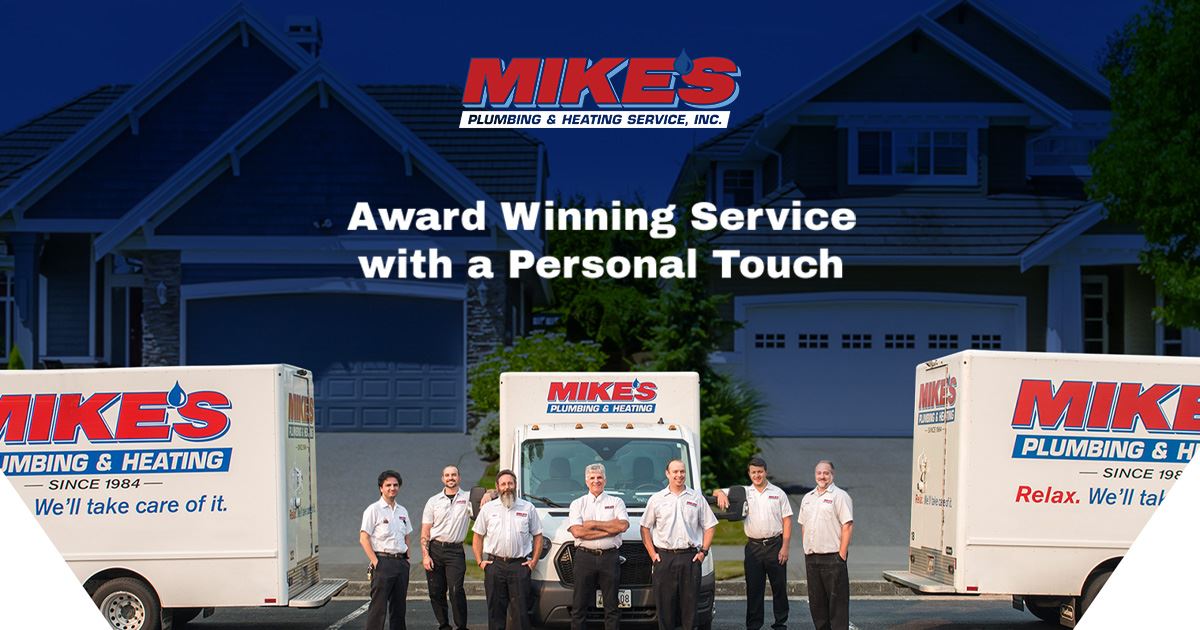 ​A clogged drain is one of those common plumbing problems that just about every Baltimore homeowner will have to face at some point. Even if you feel like you take pretty good care of your drains, it's natural for hair, soap scum, food particles, cooking grease, and more to cause problems over time. Sometimes, drain problems can be caused by things that are completely out of your control, such as tree root intrusion into your sewer lines or sewer line damage caused by shifting soil.
When that time comes for you, it's important to have a plumber on-call who you can count on for friendly, reliable service. Our drain cleaning experts in Baltimore, here at Mike's Plumbing & Heating Service, Inc., are highly trained and equipped with the right tools to tackle the problem at its source in a cost-effective and timely manner. Take a look at our customer reviews and see why we are the most trusted sewer and drain cleaning company in all of Baltimore, MD and beyond.
We employ these advanced drain and sewer clearing tools:
Video drain camera – This is especially useful for clogged underground sewer lines. Instead of having to dig up your lawn to discover the source and extent of the problem, the camera shows us everything we need to see.
Professional drain equipment – Each service truck has three different drain cleaning machines to handle clogged pipes from a bath sink to a main sewer.
What Are Signs I Need Drain Cleaning Services?
There are a couple of signs to look out for that indicate that you need professional drain cleaning services in Baltimore. Taking care of a drain problem as soon as you notice it can help to prevent potentially costly damages and can save you both time and money.
Some signs that you need professional drain cleaning services include the following:
Your toilet won't flush
There are multiple clogged drains at the same time
You have fruit flies in your home
There is an unpleasant smell of sewage in your home
Your drains clog frequently
Water is slow to drain
Your drains gurgle when water goes down
You have a water backup
Your water is slow to drain in your showers, tubs, or sinks
There is standing water in your sinks, showers, or tubs
Your toilets are overflowing
If you notice any of these signs, we encourage you to contact a drain cleaning service provider as soon as possible to get the situation properly inspected and taken care of. Routine drain cleaning services will help to ensure that your drains are working at optimal levels, and will save you from having to pay for potentially costly repairs or replacements. Contact our drain cleaning pros today to schedule an inspection or to learn more about what our plumbers serving Baltimore, can do to make your home a better and more comfortable place for you.
Professional Drain Cleaning VS DIY
When you're experiencing a clogged drain, you may think you can handle the clog yourself. While some DIY techniques may help remove a clog, it's still best to contact the professionals at Mike's Plumbing & Heating Services to ensure your drain and clogs are properly cleaned.
We have specialized tools to quickly identify problems & provide solutions
We are knowledgeable in identifying where clogs, blockages, & damage
Our plumbers have years of experience
Our Baltimore team can look for issues beyond drain backups or blockages such as corrosion or cracks that are identified during drain snake inspections. Our professional plumbers have the right techniques to ensure thorough drain cleaning but they also follow safety protocols in place. Additionally, we can minimize expensive drain repairs or replacements that usually arise from ineffective DIY attempts.
Schedule Your Drain Cleaning Service Today!
Sometimes, a good plunger is all it takes to remove a sink, tub, or toilet clog, but there are many instances in which a drain or sewer backup needs to be addressed by a professional. Where your DIY efforts fail, our Baltimore plumbers will succeed – bringing our combined training, experience, and resources to the task, all on your behalf. So, the next time you incur a clogged drain or sewer problem that even your best efforts won't resolve, contact Mike's Plumbing & Heating Service, Inc..
Suggested Reading:
Dealing with one or more backed up drains? Fill out our online form or call (410) 541-1811 today to request sewer or drain cleaning in Baltimore.
Experience the Difference
Trusted for Over 35+ Years
We Pride Ourselves in Our Workmanship

Customer Satisfaction Guarantee

Experienced and Licensed Plumbers

Red Carpet Treatment Every Time

Safety Precautions Practiced at All Times

Providing Quality Service Since 1984