Plumbers in Harford County
Over 35 Years of Superior Plumbing Services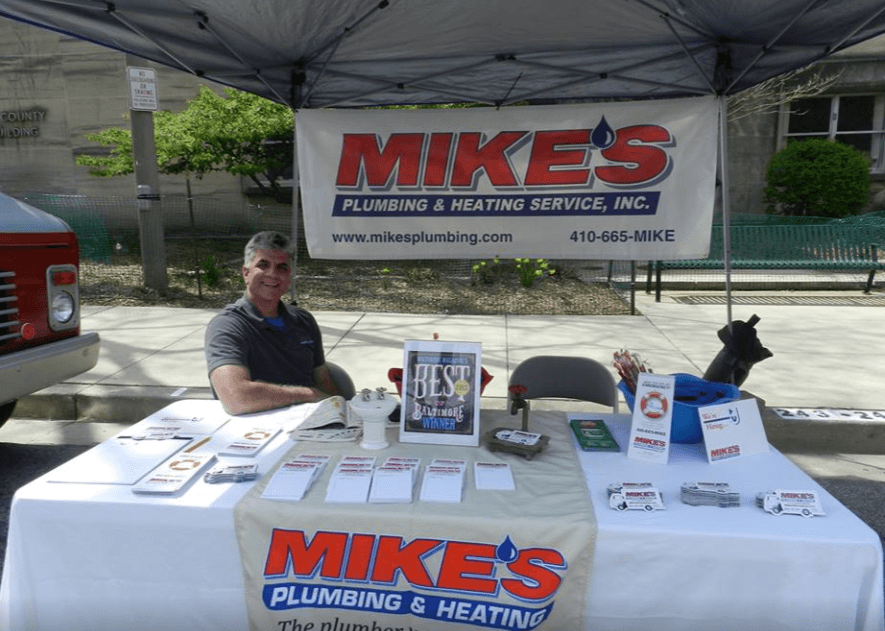 "Somebody call the plumber, quick!"
What's going on that would prompt such an urgent plea? Well, there are numerous possibilities, including a clogged, overflowing toilet. A garbage disposal that grinds to a clanking halt – literally. A water heater that has no more heated water left to give. And those are just a few reasons why you might need a plumber with no time to waste.
The question is, do you have one? A plumbing company you've used before. One you're very familiar with and they with you. A company with well-trained and highly skilled technicians and a record of showing up on time. In short, do you have a plumbing company that meets all your needs, and maybe even a little more?
If not, then today is a great day to meet and greet the professional crew at Mike's Plumbing & Heating Service, Inc. From the moment you call to schedule service, you'll be treated with a level of courtesy and attention to detail we know you'll appreciate. Once our plumber arrives, you'll receive a guaranteed price quote. You also can rest assured that our work is backed by our customer satisfaction guarantee.
We don't want to be just any plumber. We want to be your plumber. And we'll do everything it takes to earn that privilege.
Schedule service with a qualified Harford County plumber when you call (410) 541-1811.
Harford County Plumbing Repair
The fact is, no matter what the plumbing need, Mike's Plumbing & Heating Service, Inc. is local, on hand, and ready to lend expert assistance.
With Mike's, you can expect:
Guaranteed price quotes
Thoroughly trained and experienced plumbers
Background checks on all job candidates
Well-stocked trucks to help expedite job completion
On-time service appointments
Techs arrive in clean company uniforms, well-stocked trucks, and take necessary precautions to keep help keep your family safe.
Plus, we're licensed, insured, and rated A+ by the Better Business Bureau!
Water Heater Repair & Installation Experts
You know your plumbing's gone south when you run out of hot water. Even if just for a day or two, it's like a cold-water slap in the face…literally. If it helps you feel any better, Mike's Plumbing maintains and repairs most makes and models of electric, gas, tank, and tankless water heaters. We install new systems, too – just the right size and type for any home and, equally important, any budget.
Professional Plumbing Installations & Replacements
Just like anything else, the components of your plumbing system won't last forever and will have to be replaced at some point. Whether you're looking to replace an outdated plumbing fixture or need a plumber for a first-time installation, we've got you covered.
Our plumbing installation services include:
Toilet replacement
Water heater replacement
Faucet & showerhead replacement
Pipe replacement
Gas line installation
Sump pump installation
And more
We Service & Install Heating Systems, Too!
Mike's Plumbing and Heating is much more than just a great plumbing company. We can also help you with all of your boiler and radiant heating system needs. We provide quality repairs, installations, and routine maintenance services to ensure that your system is ready for a season of reliable service.
Let Mike's exceed your expectations for plumbing & heating in Harford County. Call us or contact us online to get started.